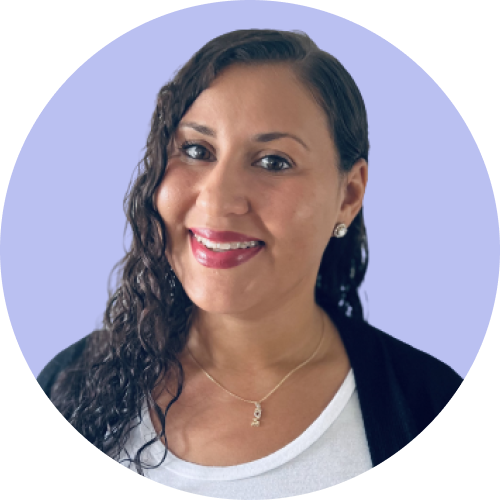 QI-TRACS PROJECT MANAGER
Angelene Love-Adams

Enthusiastic about maternal and infant health, Angelene is inspired to change the narrative for Women of Color (WOC) by rising to challenges with a positive attitude and using her advantages to make a positive impact across historically underrepresented and under-resourced communities.
Angelene has been able to combine her passion and her professional experience in her role as Project Manager for QI-TRACS. She works to keep the initiative on track for achieving its goals of building trust between communities and hospitals, improving evidence-based care, and reducing racial health disparities. Angelene also supports hospital and community leaders' participation in pilot cohorts.
Outside of Coffective, Angelene is the Human Milk Transport Coordinator for Mamma's Mobile Milk, a free program that delivers human milk from mothers to their separated babies around the Detroit and Flint areas.
Previously, Angelene did patient advocacy as Unit Coordinator at the State of Michigan Center for Forensic Psychiatry. She was also Prenatal Care Coordinator at Planned Parenthood where she created a breastfeeding support and education program at her local clinic.
Angelene earned her Bachelor of Science in Health Education from Eastern Michigan University. She is currently pursuing a Master's in Public Health Education and Certified Lactation Counselor certification. After spending more than 15 years helping her family, friends, and associates connect to lactation education and support, Angelene is excited to have the credentialing to bolster her work. She hopes to one day open her own practice where she can continue to help WOC thrive.
Angelene recently returned from Texas to her home state of Michigan with her husband and two sons. Though she enjoys being closer to her extended family, Angelene would take summer heat over the cold any day! Her family's "happy place" is by the water: boating, swimming in the pool, and spending time at the beach. When she isn't dashing off to football or wrestling practice, Angelene runs her own mobile bartending service that travels around the greater metro Detroit area.