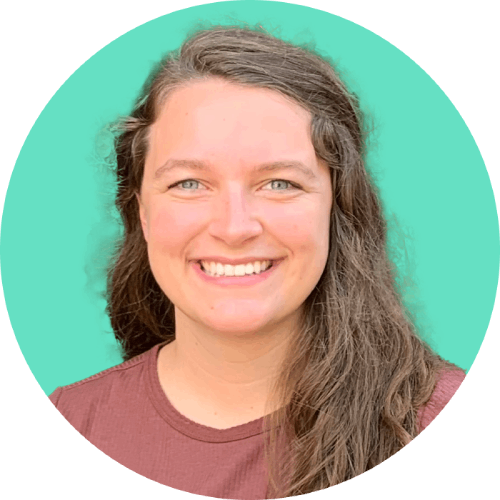 COORDINATOR OF PUBLIC HEALTH INITIATIVE
Kyra Sorenson, MPH, CHES

As a solutions-focused public health professional, Kyra has always worked to enhance families' health and well-being. As Coffective's Coordinator of Public Health Initiatives, Kyra has expanded her work from direct education and support to improving care access and health equity for all people.
Kyra was initially attracted to Coffective's coordination approach to systems change, and saw how she could play a role in fostering widespread collaboration for greater impact. In her role, Kyra coordinates and provides project management support for state and local public health initiatives. This includes working with state leaders to develop sustainable partnerships and strengthen connections to their local networks. As the "eyes and ears" at state partner meetings and during local technical assistance, Kyra especially enjoys sharing information and facilitating cross-learning.
Prior to Coffective, Kyra was a Program Manager & Coordinator in a Title V early-childhood-focused initiative that builds partnerships between physician practices and public health service providers to enhance high-quality well-child care and access to resources. In her role, Kyra built relationships with and supported collaboration between medical providers, community organizations, and public health programs. She also assisted families in overcoming barriers to access and connected them to community resources using enhanced care coordination. Kyra was nominated for the 2021 Outstanding Leadership Award in her previous organization. Kyra was also a Public Health Consultant for a specialty vehicle manufacturer where she worked on promotions for its mobile public health programs.
Outside of Coffective, Kyra is a member of her state breastfeeding coalition.
Kyra holds a Bachelor of Arts in Health Promotion as well as a Master of Public Health from the University of Iowa. She is also a Certified Health Education Specialist. As an undergraduate, Kyra traveled to Nicaragua to participate in the Advanced Practicum in Health Promotion & Wellness as a student volunteer. There, she delivered health education alongside medical providers and worked on community-based projects. It was this experience and her educational emphasis in Community & Behavioral Health that solidified Kyra's decision to take a systems approach to improving population health and well-being.
Kyra's adventurous spirit leads her to unique travel destinations, immersing herself in local cultures and venturing off the beaten path. Back in her home state of Iowa, Kyra unleashes her creativity through DIY projects like refurbishing furniture, painting, and crafting home decor. She and her husband are avid "foodies." They love experimenting with recipes and exploring unique restaurants every chance they get.