Supported By:
W.K. Kellogg Foundation

Implemented By:
Coffective
Partner:
Michigan Department of
Health & Human Services

Reducing Breastfeeding Disparities through Training, Accountability, and Community Supports
Join other Michigan birthing centers in redefining quality improvement work with the community as their compass, inspiration, and partner.
Apply to join QI-TRACS collaborative
Supported By:
W.K. Kellogg Foundation

Implemented By:
Coffective
Partner:
Michigan Department of
Health & Human Services
THE PROBLEM
Racial disparities in birth & breastfeeding outcomes persist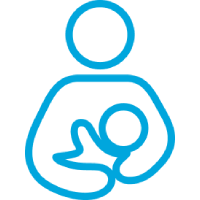 Black and Indigenous families are less likely to breastfeed
In Michigan, while statewide breastfeeding trends are increasing, breastfeeding initiation and duration among Black and Indigenous birthing people remain unchanged for the last five years.1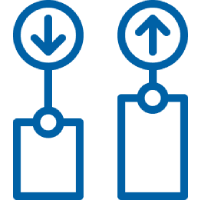 Black and Indigenous infants and birthing people have rising mortality rates
Black and Indigenous infants in Michigan are 2-3x more likely to die before their first birthday compared to White infants. Birthing person morbidity and mortality rates also show a racial divide.2
THE CAUSES
Why is this happening?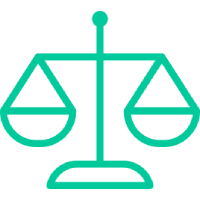 Racism is a public health threat
The CDC has declared racism a public health threat. Black families have known for generations that implicit bias and structural racism are the root cause of high Black birthing person and infant mortality.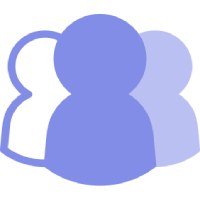 Families receive a different birth and breastfeeding experience
Black and Indigenous families in Michigan are 2x more likely to experience a preterm birth. They are also less likely to access breastfeeding supports like prenatal breastfeeding education or a breast pump after delivery.1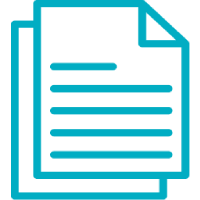 Feeding policies that support breastfeeding are scarce
Less than 30% of Michigan birthing centers report having a comprehensive feeding policy in place that supports breastfeeding.3
THE INITIATIVE
Get on track with quality improvement
Reducing Breastfeeding Disparities through Training, Accountability and Community Supports (QI-TRACS) is a ground-breaking birthing center collaborative designed to build trust between communities and hospitals and improve implementation of The Ten Steps to Successful Breastfeeding. The initiative targets breastfeeding racial disparities, and improves coordination of timely access to ongoing breastfeeding support and care through a four-part approach.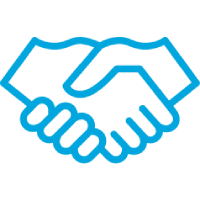 Work Together
A Hospital-Community Task Force, supported by community organizers and technical assistance experts, will be formed in each participating community using a rotating leadership model.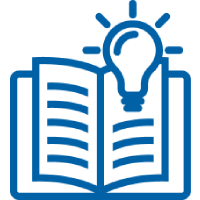 Learn Together
Hospitals will implement Baby-Friendly evidence-based maternity care practices, informed by community voice, with the support of their peers and the assistance of the collaborative body.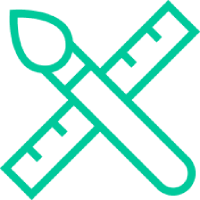 Create Together
Exchanging materials (i.e. brochures and handouts), is another easy way to learn more about what services are available in your community. Share your materials with local organizations, and ask for their materials too!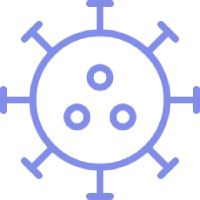 Heal Together
Each Hospital-Community Task Force will plan maternal and infant care that is responsive to the needs of all families, even during crises.
What is rotating leadership?
Rotating leadership is a collaborative leadership style where power is distributed among group members rather than being focused on a single leader.
It is a way for groups that have members from different backgrounds and levels of responsibilities to work together in a place of inclusion, not just representation. Members take turns running meetings, and all members own the agenda. Dual-capacity training prepares members for this unique experience of being both leaders and participants.
INITIATIVE HIGHLIGHTS
A Different Type of Collaborative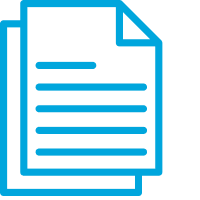 Needs-Based & Competitive Applications
Collaborative includes 10 hospitals and their surrounding communities, chosen by combination of competitive and needs-based application processes.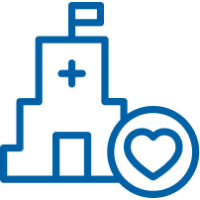 Baby-Friendly Pathway Support
Hospitals are required to enter or continue the Baby-Friendly Pathway, and receive partial stipends for related fees or expenses.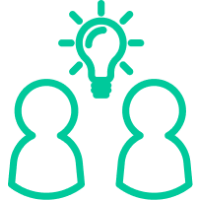 Mentorship
Hospitals already designated Baby-Friendly are exempt from applying, but can participate as mentors.
Compensation for Communities
Community leaders and families are compensated for their time and contributions.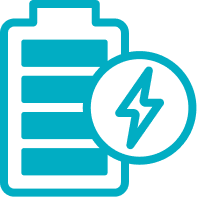 Capacity-Building
Clinical and community experts provide technical assistance for effective implementation of activities.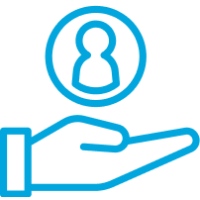 Financial & Technical Support
Participating hospitals get financial and technical support for data collection, cohort participation, mentoring, and community benefit coordination.
TIMELINE
Initiative Timeline
May 2021
May 2021
Hospital applications to join cohort open.
Select hospitals invited to apply.
June 2021
June 2021
Hospital recruitment continues.
July 2021
July 2021
Hospital applications close.
Hospitals chosen to join QI-TRACS cohort.
Call for community organizers released in participating communities.
August 2021
August 2021
Hospital collaborative calls begin.
September 2021
September 2021
Dual-capacity training for hospital leaders and community organizers begins.
Newly-formed Hospital-Community Task Forces convene.